Canberra's Premier Wedding and Corporate Band
Rich harmonies, lush arrangements, stylish presentation and a ever-popular and changing set list of hits and classics, Hitparade have endeared themselves to Canberra audiences by delivering a professional and polished show from consistently performing over the last 22 years. Featuring male and female lead vocals, Hitparade cover 50 years of unforgettable classics, from Neil Diamond to Lady Ga Ga and deliver them in four part harmony with professionally written backing tracks. Hitparade are equally at home filling auditoriums with rock and pop or at smaller venues tailoring their sound and song choice to restaurants and cafes.
What sets Hitparade apart from the competition is their sheer enjoyment and commitment to delivering music that the audience knows and enjoys. 22 Years would suggest that they know how to do that and that they obviously love what they do. This is clear from watching a Hitparade show. They are great friends and enjoy the show themselves just as much as their audience.
With over 20 years of playing countless gigs, Hitparade have slowly put together a repertoire of music's most loved songs and in doing so found a formula for success: play songs that they love and their audience wants to hear. Consequently, a typical Hitparade gig is filled with smiles and a bustling dance floor. With backgrounds in rock, original, musical theatre and pop, Hitparade are able to cover just about anything. They are requested to play Andrea Bocelli's " The Prayer " just as often as they are requested to play Cold Chisels " Khe Sahn " and usually in the same show.
Along with high quality professional backing sequences, Hitparade only require a minimal amount of space for set-up, making it the perfect format for almost any event. With a small sound system the set-up process is quick, clean and very professional. The overall volume is controllable to your liking, for small rooms, Hitparade can play quieter than larger bands, whilst still having the ability to fill a larger room with sound if necessary. Each artist has over 15 years of performing experience and is dedicated to providing a quality, professional musical service. So then, lets meet them….
As a leading wedding band in the ACT, we appreciate that planning your wedding day can be one of the biggest events in your life and finding the perfect live music can make or break your big day.
Hitparade are a live band for hire from Canberra and pride themselves in being one of the hardest working wedding bands in the ACT & NSW regions. They also share any lead and backing vocals during any event giving them the ability to choose the right singer for the right song, ultimately re-creating the original versions closer than any other act around.
Hitparade regularly perform for over 60 weddings each and every year and have a style and personality like no other. From first contact to the last note Hitparade are utterly professional and with over 1500 weddings behind them, they can guarantee you a night you'll remember for the rest of your lives and your guests will be talking about for years to come.
Hitparade are the ideal corporate band for any Event that needs great music. We combine our energetic and exciting stage performance with an unrivalled level of skill and experience.
Playing great music is one thing but engaging with a crowd is essential for a brilliant night and we will adjust and adapt our set according to your wishes and the requirements of the guests. Everything we do is carried out with a mix of humour, personality and professionalism at all times.
Our repertoire is much larger than that of other Corporate Entertainment Bands – From rock, motown, soul, funk, and disco. With the advantage of both male & female lead vocals, our classic 4 piece line-up, our extensive and varied set list caters for all musical tastes. You can be absolutely sure that guests of all ages will enjoy our music and will be up dancing and singing all night long!
Working all over the ACT & NSW Regions, this Canberra based event band boasts an ever-growing list of distinguished clientele.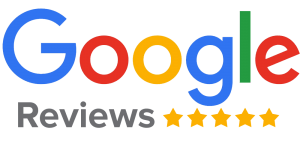 Hitparade you guys are amazing. Your voices are absolutely out of this world and I love your professionalism. If anyone wants a fantastic band for any type of venue Hitparade are a must. They will get up dancing all night long. Thanks again Hitparade. ❤️
I love Hitparade they played at my birthday on Saturday night!!! The band is so tight, their singing, diversity of songs and playing is Amazing. Thank you so much for a really fabulous night. My friends & I thoroughly enjoyed the entire night. My next big birthday I will book you again. Thank you so so much xoxox 🙂
We would highly recommend Hitparade for any function. Everyone at our wedding enjoyed, danced the night away. My wife and I loved the performance that much we stayed till the end. They made our wedding enjoyable and memorable.
Favourite band in town! They play all the bangers and get everyone on the dancefloor in no time at all!! Always try to attend their public gigs when I can. Awesomely talented group. Highly recommended!
We have used Hitparade multiple times and recommended them to friends and family with the same result - a great night! They are dynamic to the crowd, and get everyone up and dancing. I would highly recommend Denis and Hitparade and would not hesitate to use them again ourselves!